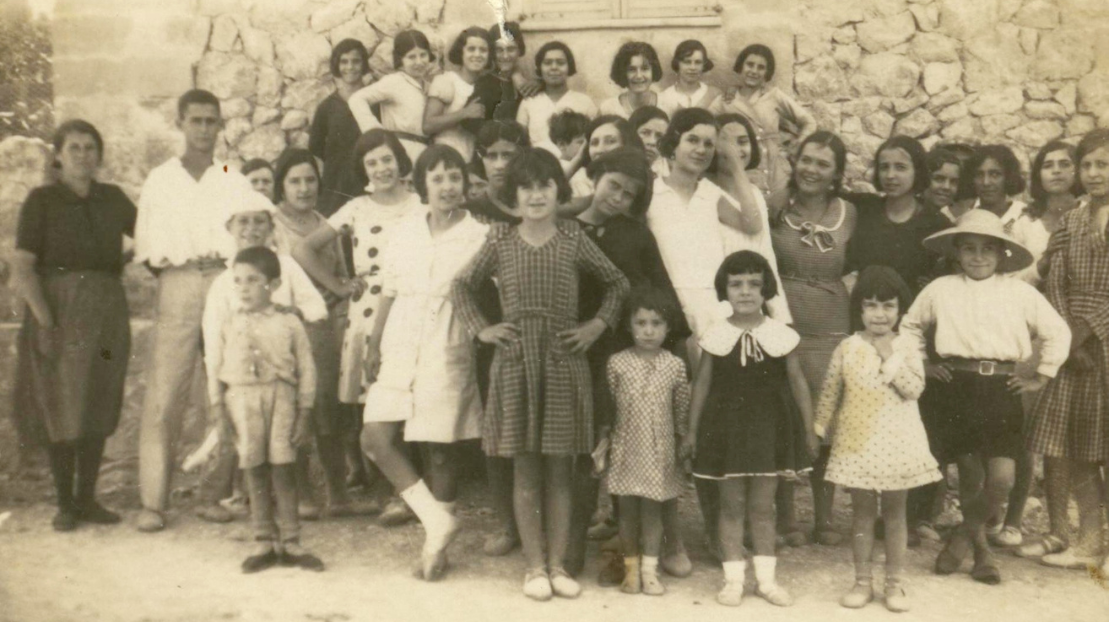 Olive pickers
The Serra Tramuntana has kept on acquiring its essence for the contribution of many anonymous persons, among whom there are the gatherers of olive, women and children who for years have contributed to preserving the cultural landscape. Often they were kids that, of well small, they moved from several villages of Majorca on foot in the Serra, remained some weeks to finish the one harvested of the olive and came back to the house of theirs also by walk. They have been responsible for preserving the plantations of olive trees as well as the marjades, keeping alive the most emblematic landscape of the Serra Tramuntana.
For their fight, to achieve the comparison of rights to those of the men, and for their contribution to the cultural, social and economic heritage, the Consell de Mallorca in 2021 conceded them the Medal of Honor and Gratitude to the collective of the gatherers.
With the objective of preserving their memory, the Consell de Mallorca has produced the 'Mirall de Terra' documentary, where the story of the gatherers of olive through five witnesses is told: Catalina Nicolau (Biniamar), Bel Seguí (Campanet), Francisca Suau (Bunyola), Francisca Marí (Es Capdellà) and Antònia Cerdà (Montuïri).
Watch the documentary MIRALL DE TERRA
Project 'Collint testimonis'
Project to recover the oral memory of olive gatherers in the Serra de Tramuntana, through collective interviews with 57 women from Bunyola, Campanet, Fornalutx, Puigpunyent, Sóller and Valldemossa.
By clicking on each municipality you can find out more about the women who have participated in this project and listen to their testimony through the audiovisual piece that includes interviews from each locality.
Project «Collint testimonis»
Serra de Tamuntana Consortium
Contact
General Riera, 113, Palma
(+34) 971 219 735
serradetramuntana@conselldemallorca.net