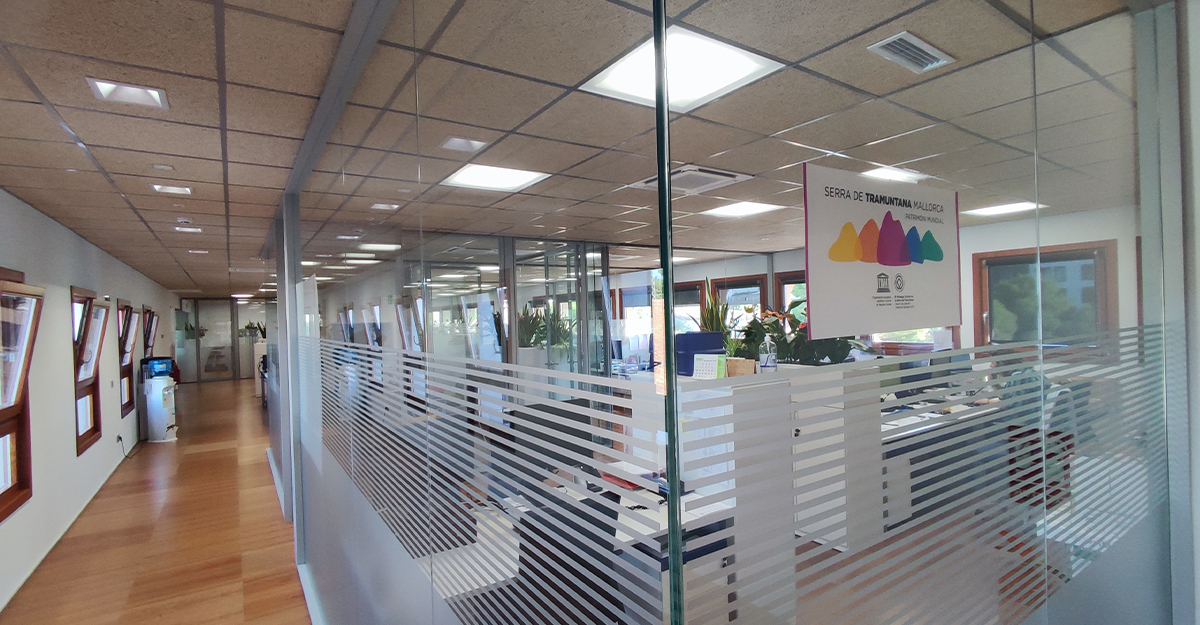 The Serra de Tramuntana World Heritage Consortium is the public entity, attached to the Consell Insular de Mallorca, whose main objective is to promote policies of conservation and improvement of the elements and values that have enabled the Serra de Tramuntana to be declared a World Heritage Site by Unesco.
The Consortium exercises its functions and powers in the properties and in the territorial area defined and mapped in the declaration.
The Government of the Balearic Islands and the Consell de Mallorca constituted the Consortium, by means of a collaboration agreement, on 9 February 2011. Since then, the 20 municipalities of the Serra de Tramuntana and non-profit organisations that pursue general interest objectives that coincide with those of the Serra de Tramuntana's declaration as World Heritage have joined the Consortium.
The Consortium is governed by the Statutes published in the BOIB of 30 May 2019, which describe its main functions, among which the following stand out:
To promote the involvement of private initiative in the conservation of the cultural landscape.
Promote cultural activities and projects to disseminate the values of the Sierra
Promoting innovation and research
To manage grants and subsidies
THE PRESIDENCY. It falls on the person who occupies the presidency of the Consell de Mallorca. He/she exercises the superior representation of the Consortium and can attend the sessions of the collegiate bodies with voice and vote according to the Statutes of the Consortium.
THE VICE-PRESIDENCY. It falls on the executive councillor of the Consell de Mallorca appointed by the president.
GOVERNING BOARD: This is the highest governing and administrative body of the Consortium and is made up of the following members:
Presidency
Vice-presidency
Members: three representatives of the Council of Majorca and two representatives of the Government of the Balearic Islands.
Two representatives of the Board of Mayors and Mayoresses.
The secretary and the financial controller of the Consortium.
PARTICIPATION COUNCIL. This is the consultative body whose purpose is to integrate the collective interests that converge with the declaration of the Serra de Tramuntana as World Heritage. It is made up of the social, academic, cultural, professional, economic and private non-profit sectors. The entities that request it can participate in the permanent committee, which meets every two months to discuss current issues affecting the Serra de Tramuntana landscape.
COMMITTEE OF EXPERTS. This is the Consortium's high-level general advisory body and its aim is to establish a reference framework for its actions.
COMMITTEE OF MAYORS. This is the consultative and deliberative body that seeks the participation of all the municipalities in order to establish the lines and guidelines for action.
Serra de Tamuntana Consortium
Contact
General Riera, 113, Palma
(+34) 971 219 735
serradetramuntana@conselldemallorca.net