Valldemossa: Ramon Llull and Archduke Ludwig Salvator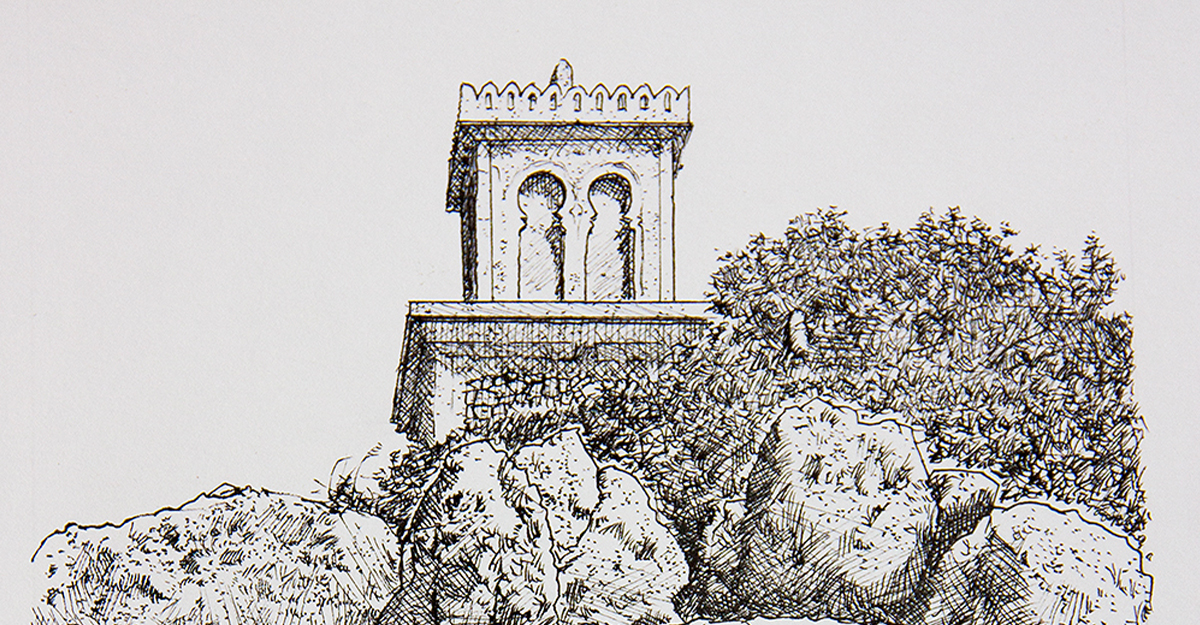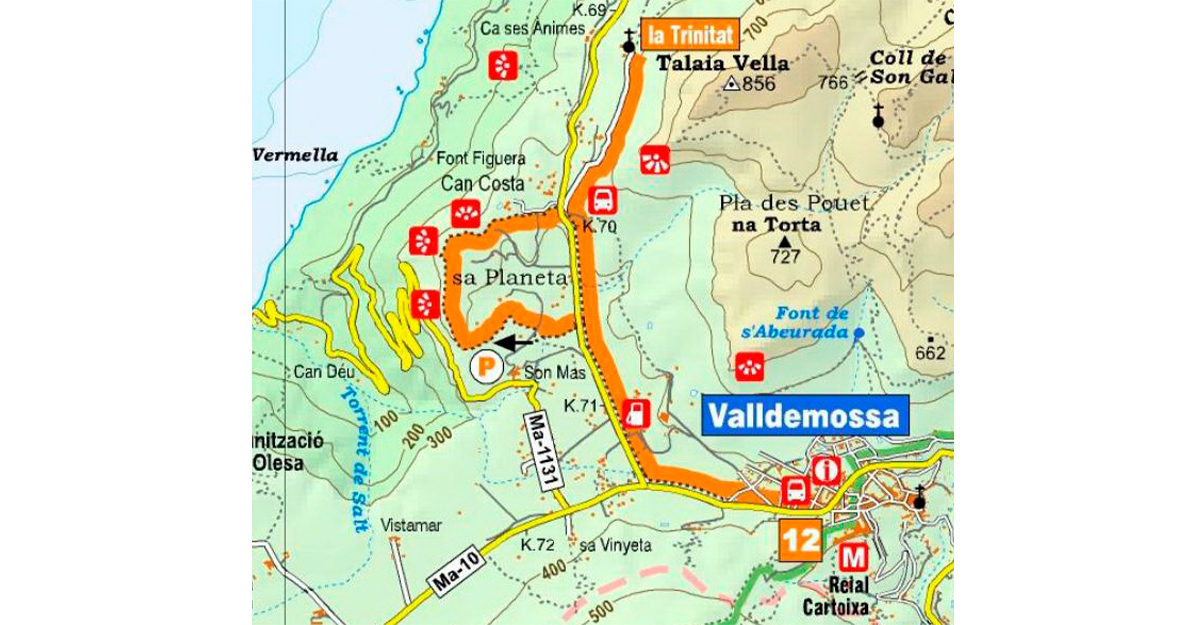 We leave the village along the street parallel to the road to Deià and, at the end of this, we go straight ahead along a path next to the stream. At the junction of the Ma-10, if we want to go to the puig de sa Moneda, we will have to continue straight on for about 2.5 km along the road towards Banyalbufar until the George Sand urbanization. Sa Moneda is dominated by an Arab-inspired tower that was built by Archduke Luis Salvador, who bought much of the land on the coast between Valldemossa and Deià.
More interesting and with less asphalt is the route to the hermitage of Trinitat returning by the path of s'Escolta. At the junction of the Ma-10, we turn right onto the side path, very well laid out to avoid the stretch of road, and we arrive uphill in the surroundings of can Costa. Our path leads to the asphalted track of the hermitage of the Holy Trinity, founded in the seventeenth century in the footsteps of Ramon Llull. This medieval philosopher is the first illustrious personage that Valldemossa welcomed, when in 1276 he established a monastery of oriental languages in Miramar, where the Archduke also left his mark.
After enjoying the peace and spirituality of this magical place, we return along the paved road. We carefully cross the road to Deià, go a few meters to the left and, after the entrance to a new "mansion", we pass an iron barrier to the right. The path of the Volta de s'Escolta is an old road, used in the sixteenth century for coastal surveillance against privateers, and where the Archduke Luis Salvador built some viewpoints. The first one has views in a northerly direction on the lands of s'Estaca, the emblematic possession of the Archduke, and the next two over sa Marina de Valldemossa. About two hundred meters after the third viewpoint and, before the path descends towards the road to sa Marina, we turn left, climbing a small rocky step and following a dividing wall that we have on the right. Through the rough landscapes of Roquissar, the path leads us to a track where we go right to the main road. We cross it in a straight line and take the side path to the right towards Valldemossa.
The Dry Stone Route GR 221 does not have any open section in the municipality of Valldemossa. All the updated information about this hiking itinerary can be found at https://caminsdepedra.conselldemallorca.cat/ruta-pedra-en-sec-gr-221
In order to use the GPS track you must have installed an application that reads this type of files, such as Wikiloc, Tracklia, Geo Tracker o GPX Viewer.
---
Related information
Track GPX de la ruta de Ramon Llull i l'Arxiduc de Valldemossa

Download
Serra de Tamuntana Consortium
Contact
General Riera, 113, Palma
(+34) 971 219 735
serradetramuntana@conselldemallorca.net