Free coach service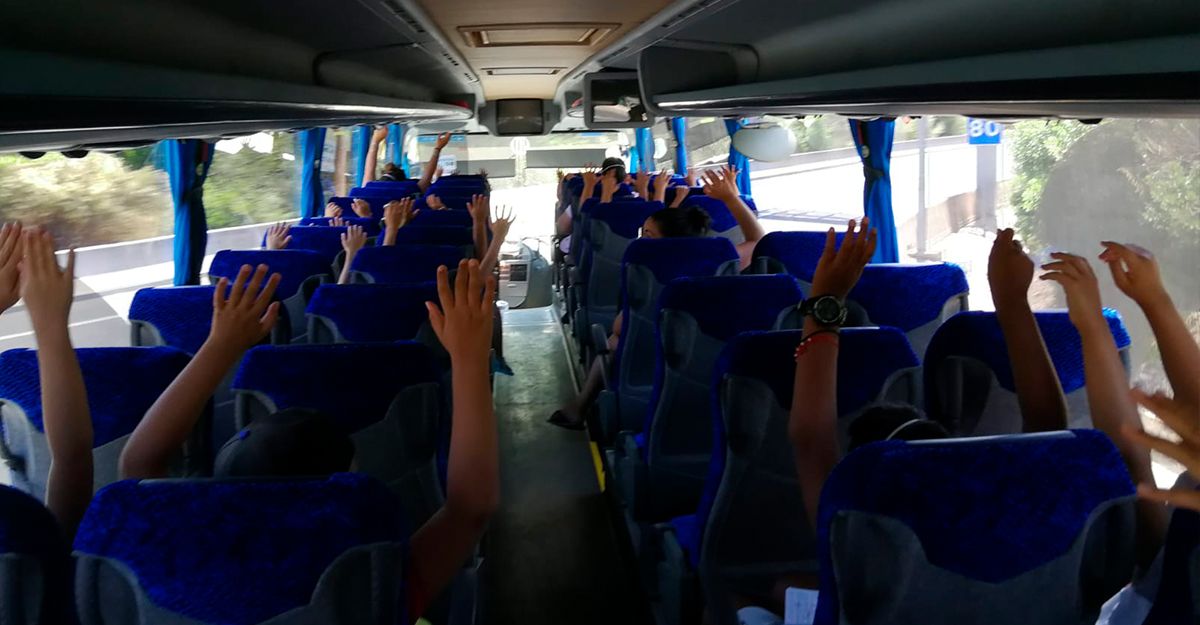 The main goal of the free coach service is to bring the values of the Serra de Tramuntana World Heritage Site closer to the schoolchildren of Mallorca. The 2023/2024 school year will be the ninth year that this service, part of the Consortium's outreach strategy, will be offered, with the premise of 'knowing and loving the Serra in order to preserve it'. Direct contact with the territory is the best way to experience and appreciate the activity that the inhabitants of the Serra have developed over the centuries to adapt it to the harsh orographic conditions and turn it into a more habitable territory, where the constructions with the dry stone technique and a complex hydraulic system of Muslim heritage stand out.
Who can request the free coach service to the Serra de Tramuntana?
All public and state-subsidised schools in Mallorca. They can choose, during the school year, a compulsory school level (primary, secondary and FP basic) to go on the excursion, which can be made up of one or more groups.
What does the service cover?
The round trip from the point of application to any of the municipalities that make up the Serra, to do the activity that the school considers most appropriate, provided that it can be framed in the cultural values of the Serra and is within the territorial limits recognised by Unesco (which can be consulted on the offical map). The coordination of the activity will be in charge of the centre.
---
Related information
Map of the territory delimited by Unesco

Go-to
Serra de Tamuntana Consortium
Contact
General Riera, 113, Palma
(+34) 971 219 735
serradetramuntana@conselldemallorca.net