Selva: Moscari, Binibona and Caimari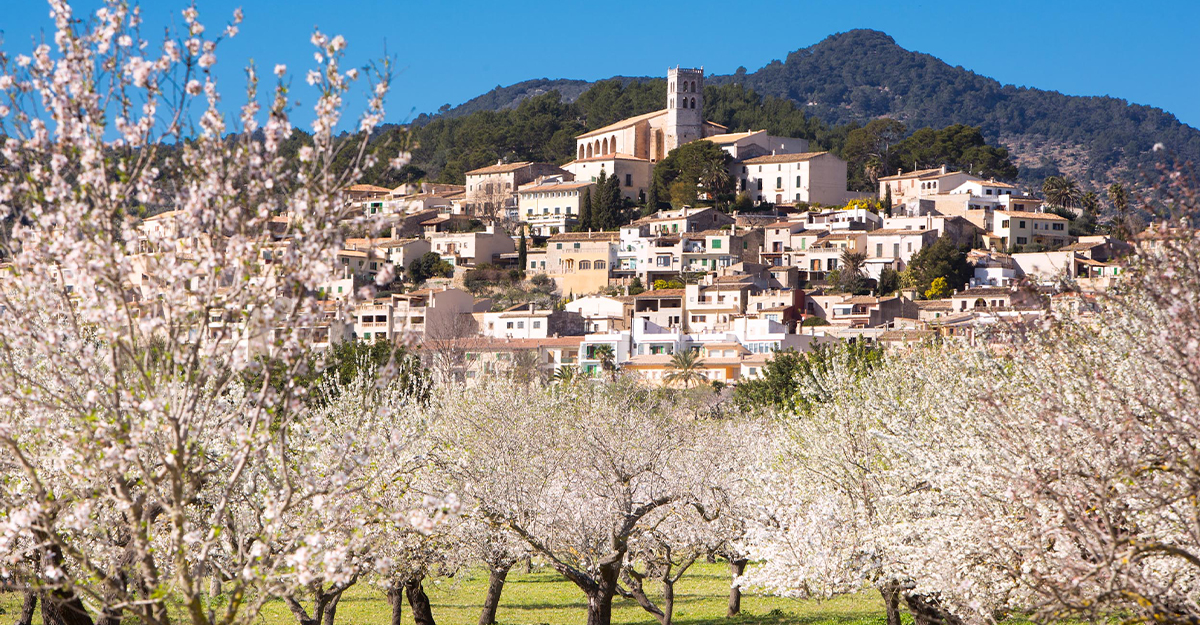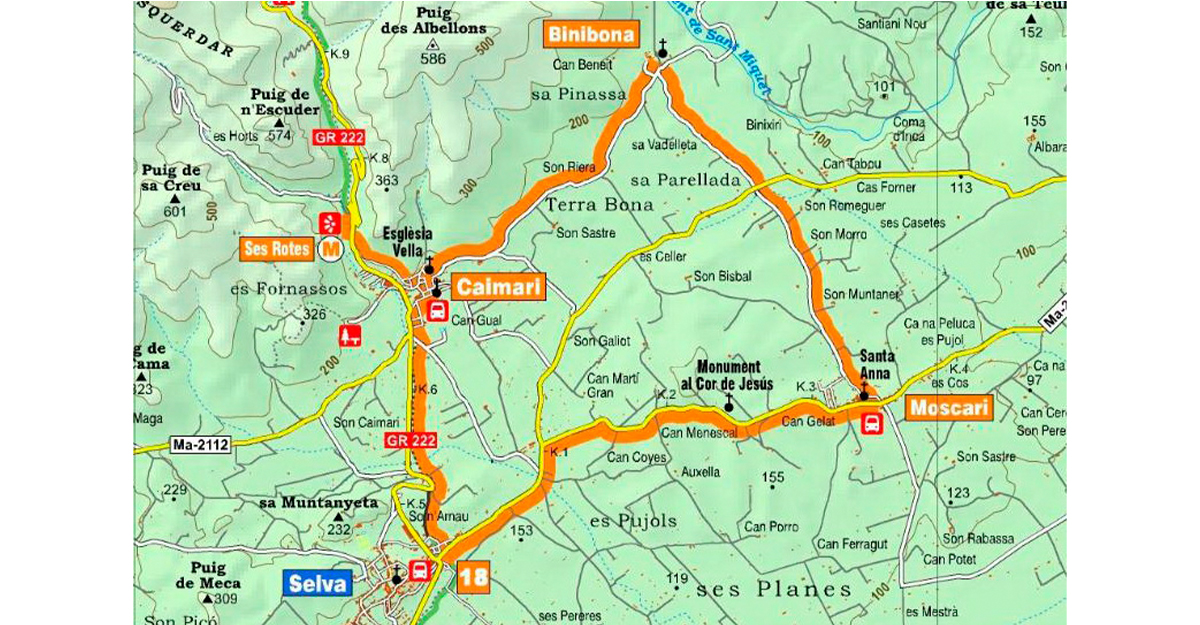 Camarata spring and public washing place mark the beginning of the road to Moscari, a hamlet made up of a cluster of houses built in traditional style. If you walk along Camí de sa Plaça, you will come across two houses–Can Gelat and Can Terrassa–, together with Santa Anna Church and a water tank. In the east of Moscari is another big house, Can Riera, in addition to a wayside cross on the corner of Camí de Son Rabassa. In the north, there is a communal well known as Pou Comú. If you walk along the road that links Son Muntaner and Son Mavet estate houses, you come to Binibona: a hamlet that grew up around two houses, Can Beneit and Can Furiós.
Caimari is the gateway to the Tramuntana mountains. Very close to the old church is Son Albertí, the estate that gave rise to the town. In Carrer de l'Horitzó street, the oil press at Cas Manescal still works and you can visit it and see it in operation during the Olive Fair on the third Saturday and Sunday in November. Toward the north, flanking Sa Comuna public estate, you can see Ses Rotes terraced olive groves, now declared an item of cultural interest. The GR 222 or Dry Stone Route also passes through here, on its way from its starting point in Artà to Lluc.
The GR 221 dry-stone route does not pass through the municipality of Santa Maria del Camí. You can find all the updated information about this hiking route at https://caminsdepedra.conselldemallorca.cat/ruta-pedra-en-sec-gr-221
In order to use the GPS track you must have installed an application that reads this type of files, such as Wikiloc, Tracklia, Geo Tracker o GPX Viewer.
---
Related information
Track GPX de la ruta de Moscari, Binibona i Caimari de Selva

Download
Serra de Tamuntana Consortium
Contact
General Riera, 113, Palma
(+34) 971 219 735
serradetramuntana@conselldemallorca.net