Santa Maria del Camí: Son Torrella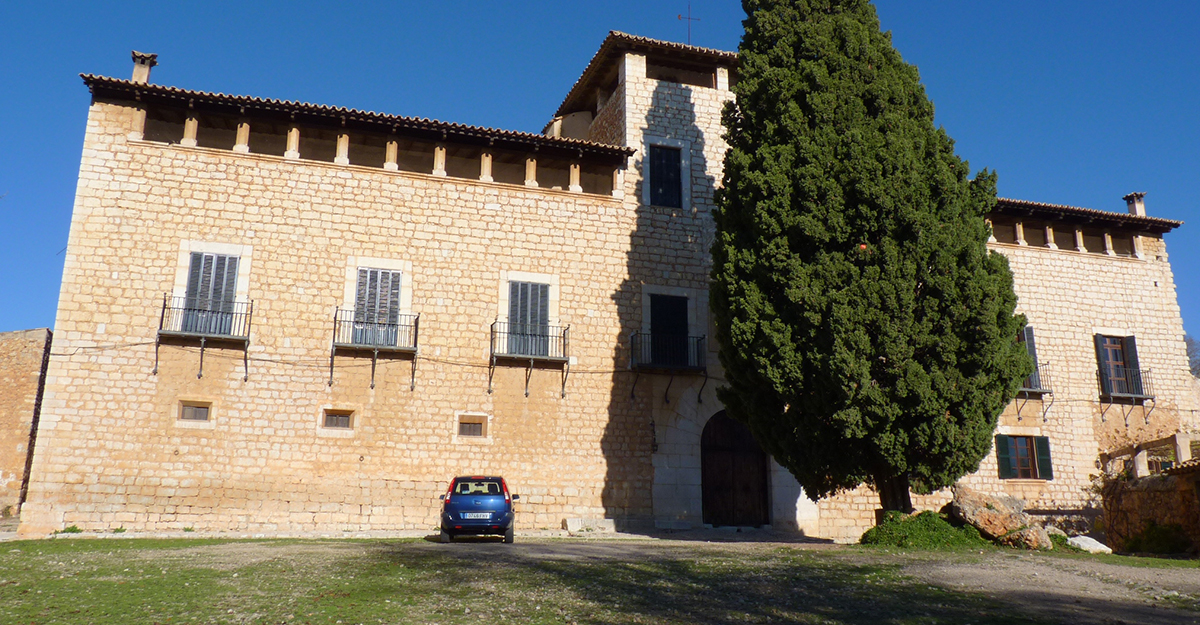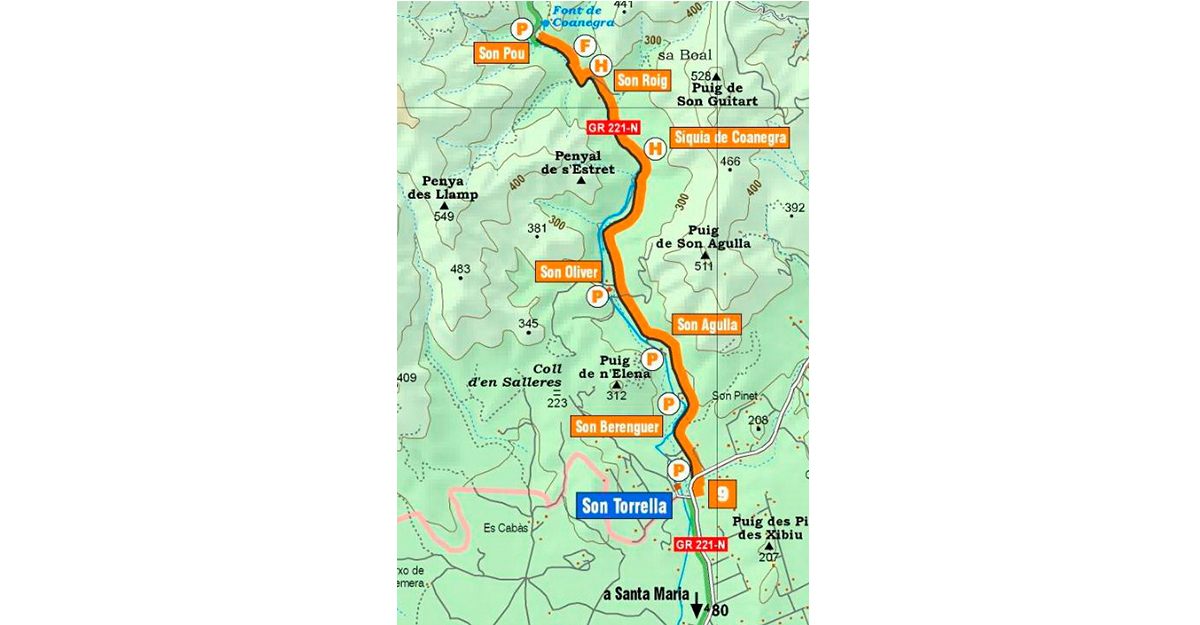 Coanegra can be reached from Santa Maria along the road of the same name and also from Alaró and from other routes outside the capital (Fora Vila). Close to the torrent is Son Torrella estate house, overlooking kitchen gardens and orchards at the foot of the mountain. Passing in front of the house is the old Alaró road or Camí Vell d'Alaró, part of which features a cobbled stretch of paving, together with Coanegra irrigation channel, which carried water from the spring of the same name to Santa Maria.
Camí de Coanegra is a track that leads down into a depression and on to Orient valley, noted for its ancient estates like Son Berenguer, Son Agulla and Son Oliver, where one of the water supply channel's two aqueducts can be found. The water supply channel starts at Coanegra spring, just after Son Pou estate house.
Coanegra valley features several items of ethnological interest, including stone huts, limestone kilns, the remains of charcoal furnaces and hillside terraces.
The GR 221 dry-stone route does not pass through the municipality of Santa Maria del Camí. You can find all the updated information about this hiking route at https://caminsdepedra.conselldemallorca.cat/ruta-pedra-en-sec-gr-221
In order to use the GPS track you must have installed an application that reads this type of files, such as Wikiloc, Tracklia, Geo Tracker or GPX Viewer.
---
Related information
Track GPX de la ruta de Son Torrella de Santa Maria del Camí

Download
Serra de Tamuntana Consortium
Contact
General Riera, 113, Palma
(+34) 971 219 735
serradetramuntana@conselldemallorca.net