Puigpunyent: the town and Son Nét's water distribution network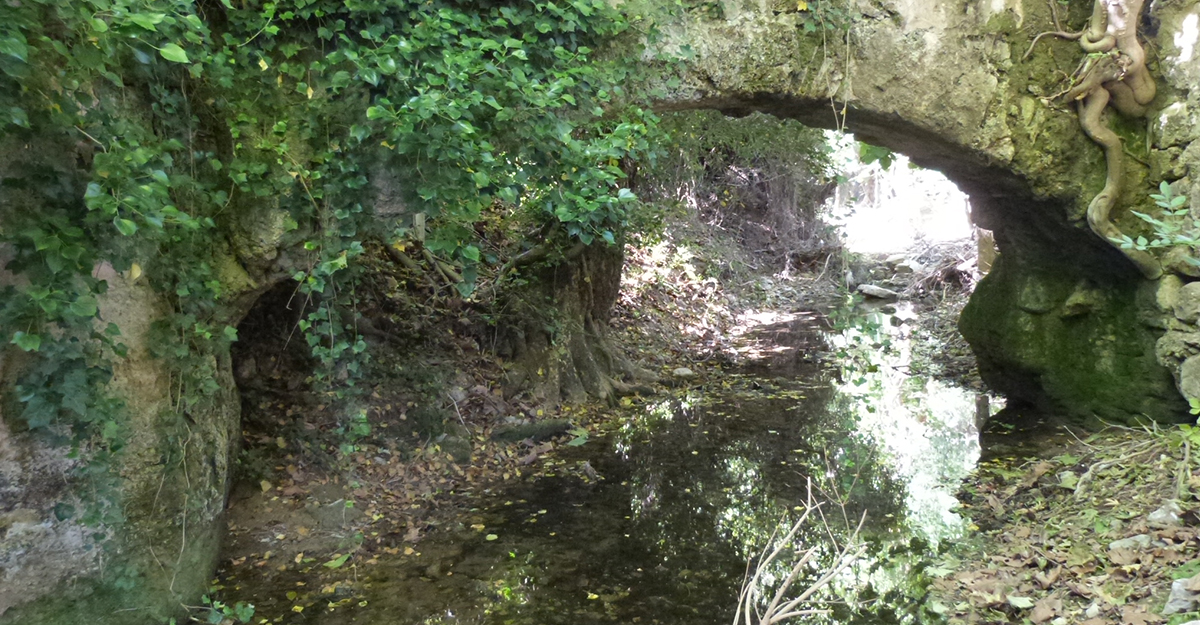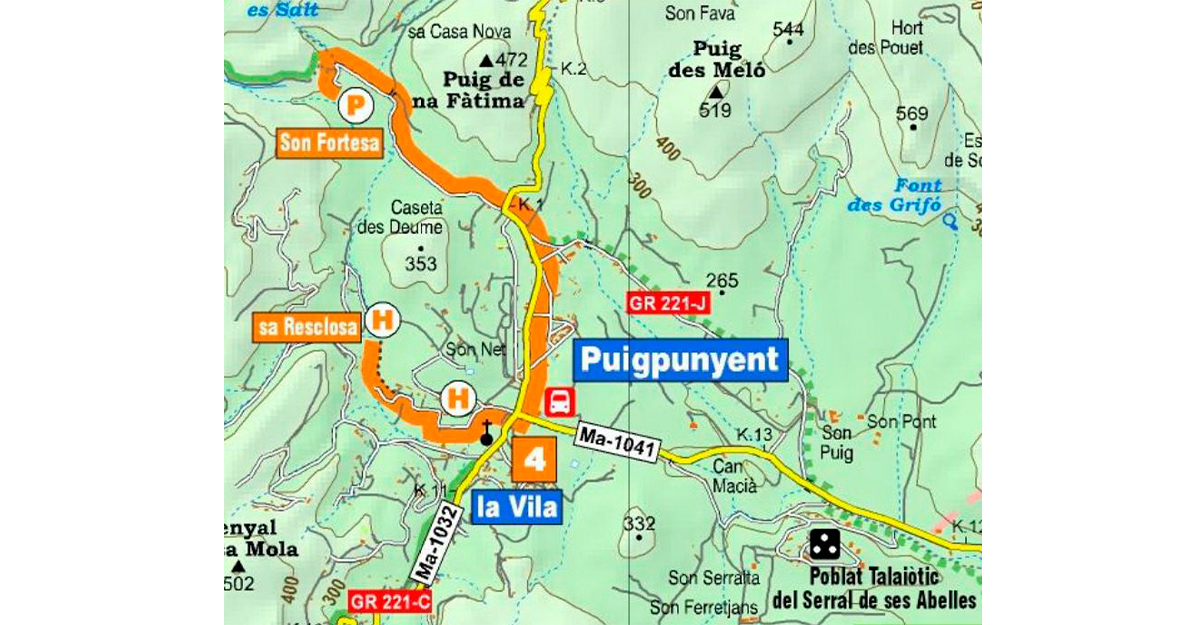 If you set off from the parish church, the centre of medieval Puigpunyent, and walk down toward Sa Riera torrent, you will see the water distribution network used by Son Nét rural estate, made up of water supply channels, water mills and irrigation ponds. If you follow the water supply channel, you come to Son Nét mill and Sa Resclosa weir. Son Nét stands on a hill surrounded by walled hillside terraces, overlooking the valley. Originally it was an Islamic farmstead, although the current buildings date back to the Baroque period.
Starting out at Pou Nou well, if you walk along Carrer Major and the new road to Estellencs (Carretera Nova d'Estellencs), both dotted with examples of traditional architecture, you will reach a former monastery called Ca Ses Monges. On the road to Son Fortesa, you will find an old grain store –Caseta des Deume–, used to pay ecclesiastical tithes. Son Fortesa estate house, which crowns a spectacular series of stepped hillside terraces, still conserves an ancient water distribution network. The house stands out particularly for its 17th century Mannerist façade. A fork in the old road to Estellencs leads to Coll des Grau pass and Superna valley.
The Dry Stone Route GR 221 passes through the municipality of Puigpunyent with the section of Calvià - Estellencs. All the updated information at https://caminsdepedra.conselldemallorca.cat/-/variant-c-calvia
In order to use the GPS track you must have installed an application that reads this type of files, such as​​​​​​​ Wikiloc, Tracklia, Geo Tracker o GPX Viewer.
---
Related information
Track GPX de la ruta de la vila i el sistema hidràulic de Son Nét de Puigpunyent

Download
Serra de Tamuntana Consortium
Contact
General Riera, 113, Palma
(+34) 971 219 735
serradetramuntana@conselldemallorca.net