Serra de Tramuntana Research Awards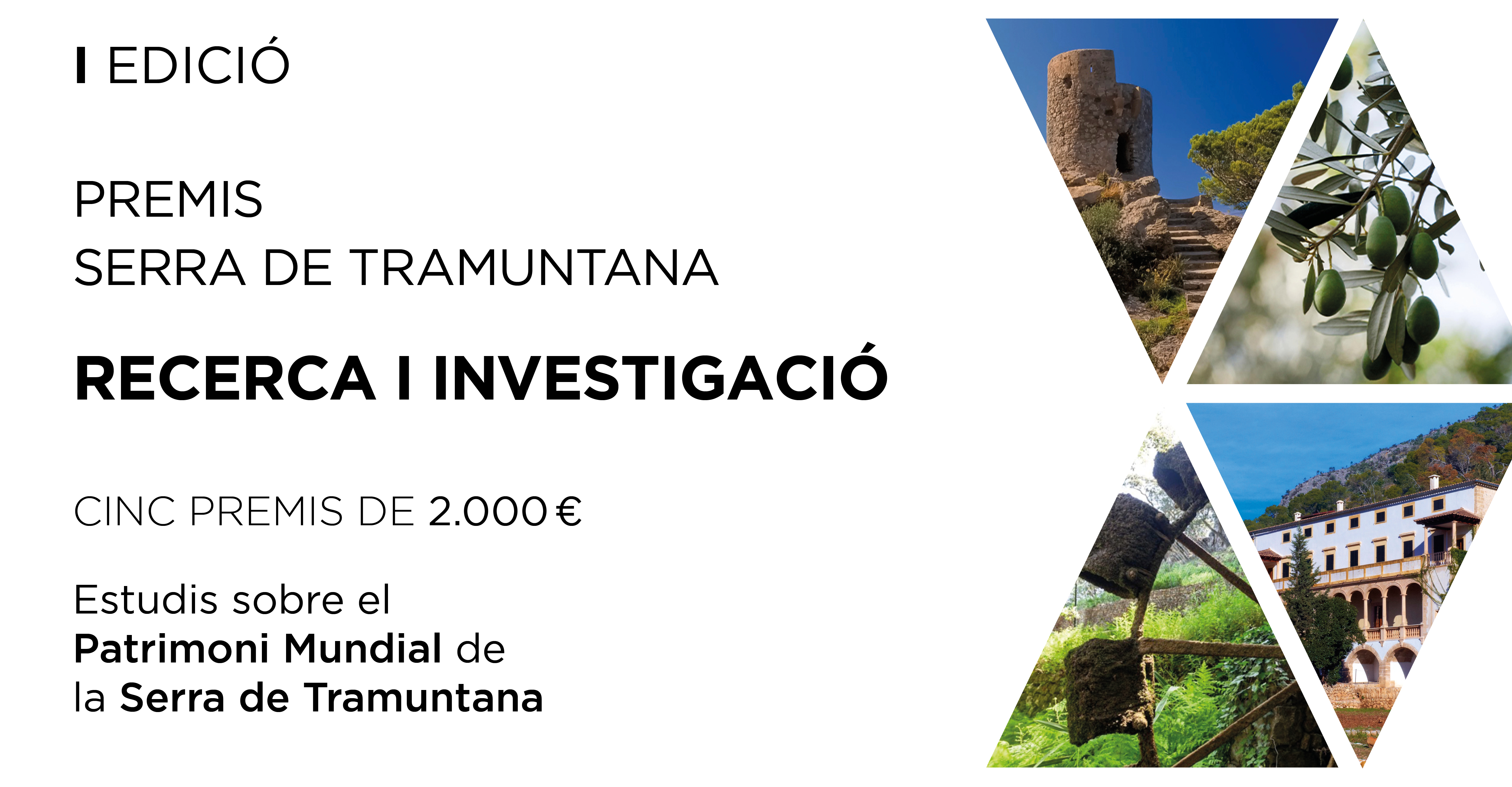 For the first time in 2023, the Serra de Tramuntana Consortium is announcing the Serra de Tramuntana Research Awards with the aim of stimulating academic studies related to everything that makes the Serra de Tramuntana worthy of the World Heritage distinction. The initiative is the brainchild of the Serra de Tramuntana Consortium's Committee of Experts, a consultative and advisory body made up of specialists from various areas of the University of the Balearic Islands, Serra de Tramuntana Natural Park managers, members of ICOMOS (International Council on Monuments and Sites) and technicians from the Council of Mallorca.
The works may be related to any theme of the cultural landscape of the Serra de Tramuntana, such as, for example, hydraulic heritage, agricultural uses, dry stone constructions, possessions, heritage elements, mountain paths, the influx of visitors, protection measures or natural resources.
The criteria for judging the works are originality, scientific interest, suitability to the theme of cultural landscape and practical application to the management of World Heritage. They may be published works, but in no case may they have been subsidised or awarded prizes or grants by any other competition.
The prizes are open to anyone of legal age who meets the requirements of the rules and submits their work within the established deadline, individually or in groups.
In the first edition of 2023, the five works best valued by the jury have been awarded with 2,000 euros each (they can be downloaded for reading from this page).
---
Serra de Tamuntana Consortium
Contact
General Riera, 113, Palma
(+34) 971 219 735
serradetramuntana@conselldemallorca.net