Dry Stone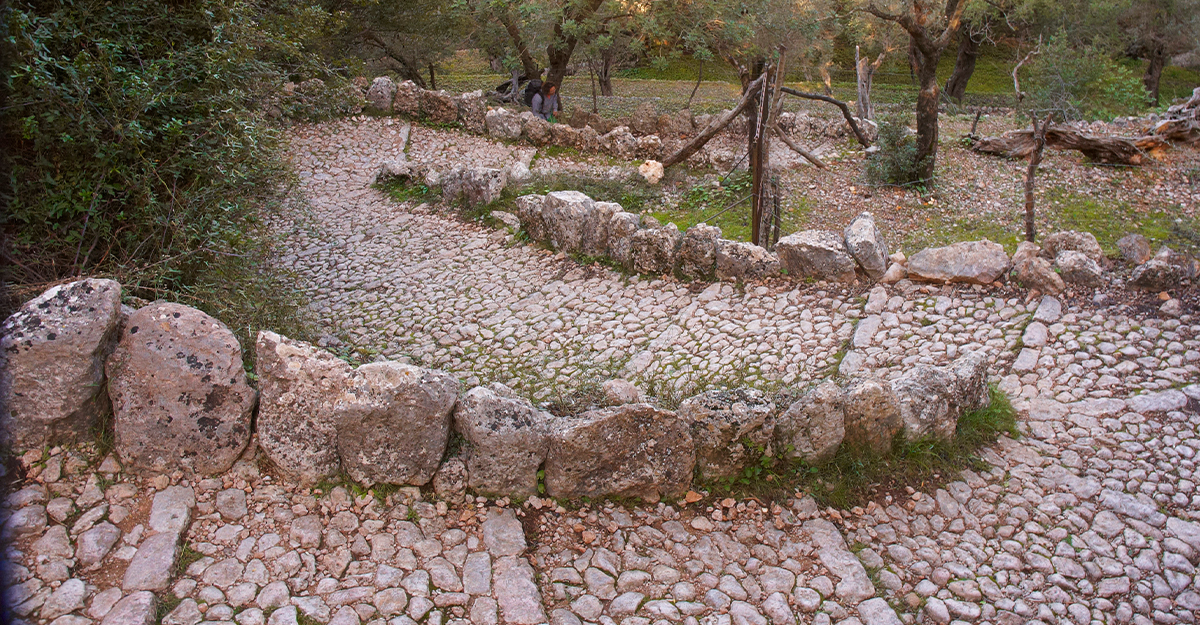 One of the most singular treasures of the Serra de Tramuntana is the work in dry stone, or pedra en sec, a building technique used since time immemorial which has served to extend farmland, improve harvests, prevent damage and exploit the irregular water supply the region receives. With this technique, which makes use of the residual stones lying around the fields, using no mortar or cement of any kind, boundary walls marking plots of land and properties are erected, as well as mountain paths, huts, charcoal pits and charcoal burners' huts, lime kilns and ice houses, and other elements.
The greatest exponent of Mallorcan dry stone construction is terracing, a procedure for making steps in the land which is indispensable for preparing new farming spaces, using the sole resource of the stones that are available nearby. These constructions make use of materials in the surrounding area and are perfectly integrated into their natural scenic context, to the extent that they are almost a continuation of it.
Situated at the south-eastern edge of Sóller, the Biniaraix ravine is a karstic canyon modelled by the action of the water and delimited by Es Cornadors and the Son Torrella mountains. Its sides are organized into small plots of steeply-terraced farmland for cultivating olive trees, sometimes alternated with carob and almond trees.
The cobbled pathway of the ravine is an example of the integration of dry-stone constructions into nature. Its scenic, natural, historical and cultural value has led the Biniaraix trail to be declared an Asset of Cultural Interest (Bien de Interés Cultural – BIC) under the monuments category.
A cobbled path that starts at the exit of the village of Caimari and links this village with the Lluc Sanctuary. You can walk around in a two-hour foot, and allows you to contemplate some of the most exceptional landscapes of the Serra de Tramuntana: ses Rptes de Caimariterraced spaces declared Well of Cultural Interest; the elevation of the Puig de n'Escuder, charged with legend; Es Cavall Bernat, a huge comb, or the Salt de la Bella Dona, vertiginous precipice by the bottom of the fund which contemplates the torrent of Comafreda.
Serra de Tamuntana Consortium
Contact
General Riera, 113, Palma
(+34) 971 219 735
serradetramuntana@conselldemallorca.net