Palma's Tramuntana area Sarrià and Bunyolí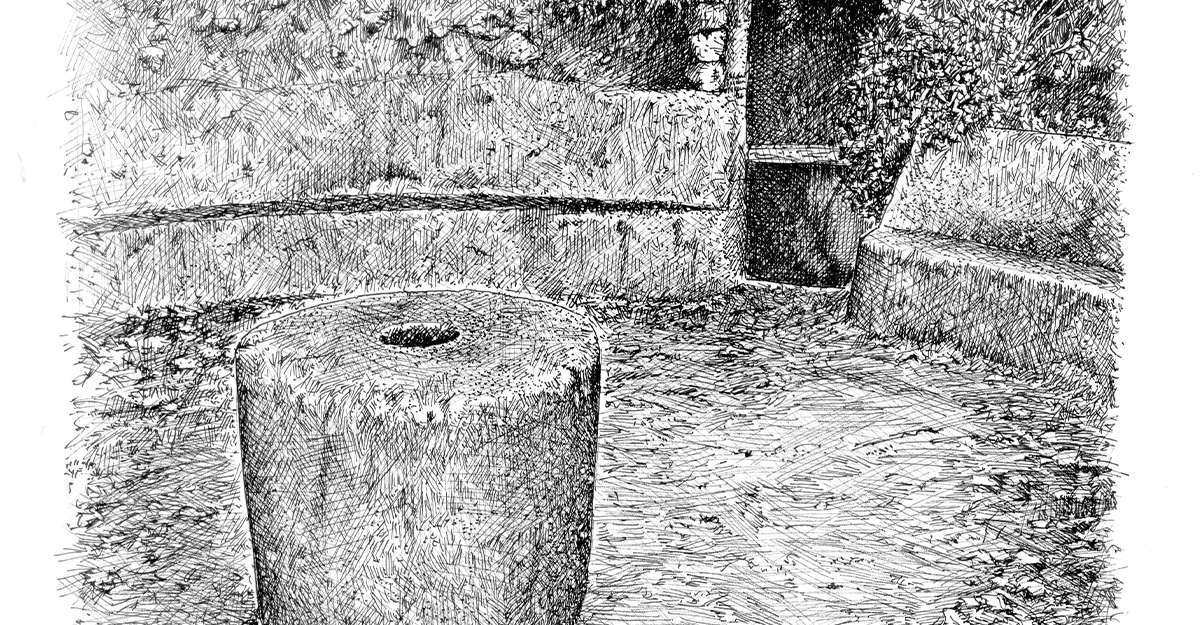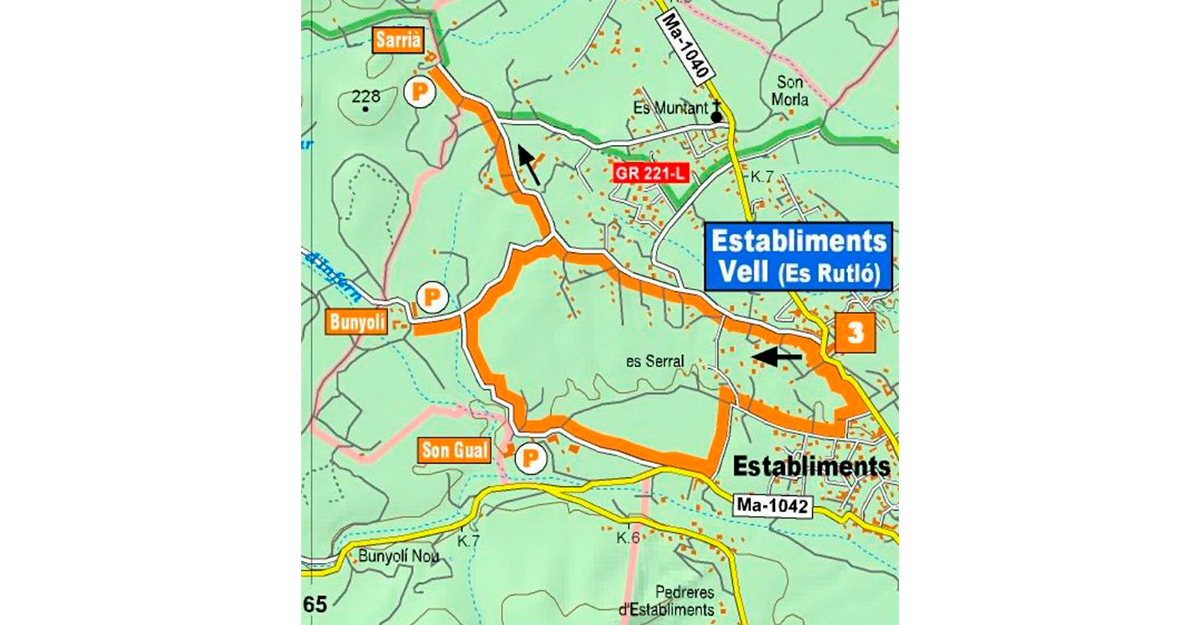 Establiments Vell (Old Establiments, also known as Es Rutló) was gradually formed when people settled on Son Gual de Pocafarina estate in the 16th century. The village grew when Es Muntant, a stretch of land belonging to Sarrià estate, was developed and named Establiments Nou (New Establiments). In 1837, Establiments separated from the municipality of Esporles and in 1919 it was annexed to Palma.
From the little square known as Placeta des Rutló, take the cemetery road or Camí de Sarrià. As you approach the hills, you can see Sarrià estate house. The road passes close to the spring of the same name and goes through Son Llebrers and Son Malferit, linking up with the Camí des Verger d'Esporles road.
Sarrià estate house currently reflects extensions made to it in the 17th and 18th centuries. It has a big sloping façade, four floors, a large courtyard and a garden, in addition to a winery and oil press.
If you go back to the gate to Bunyolí, you can reach Bunyolí estate house, the centre of this barony. The current estate house dates back to the late 17th century and it stands out for its open courtyard, chapel and large olive press. Close by is an aqueduct that carried water from Comals spring.
A road parallel to the torrent takes you to Son Gual estate, originally an Islamic farmstead with a 16th century estate house that has undergone many alterations. You can continue your walk until you reach the Ma-1042 road.
The GR 221 dry stone route passes through the municipality of Palma on stage 3, from the University to Esporles - Establiments: https://caminsdepedra.conselldemallorca.cat/-/variant-4-universitat-tram-esporles-establiments
In order to use the GPS track you must have installed an application that reads this type of files, such as Wikiloc, Tracklia, Geo Tracker o GPX Viewer.
---
Related information
Track GPX de la ruta de la Tramuntana ciutadana Sarrià i Bunyolí de Palma

Download
Serra de Tamuntana Consortium
Contact
General Riera, 113, Palma
(+34) 971 219 735
serradetramuntana@conselldemallorca.net