Estellencs: Sea path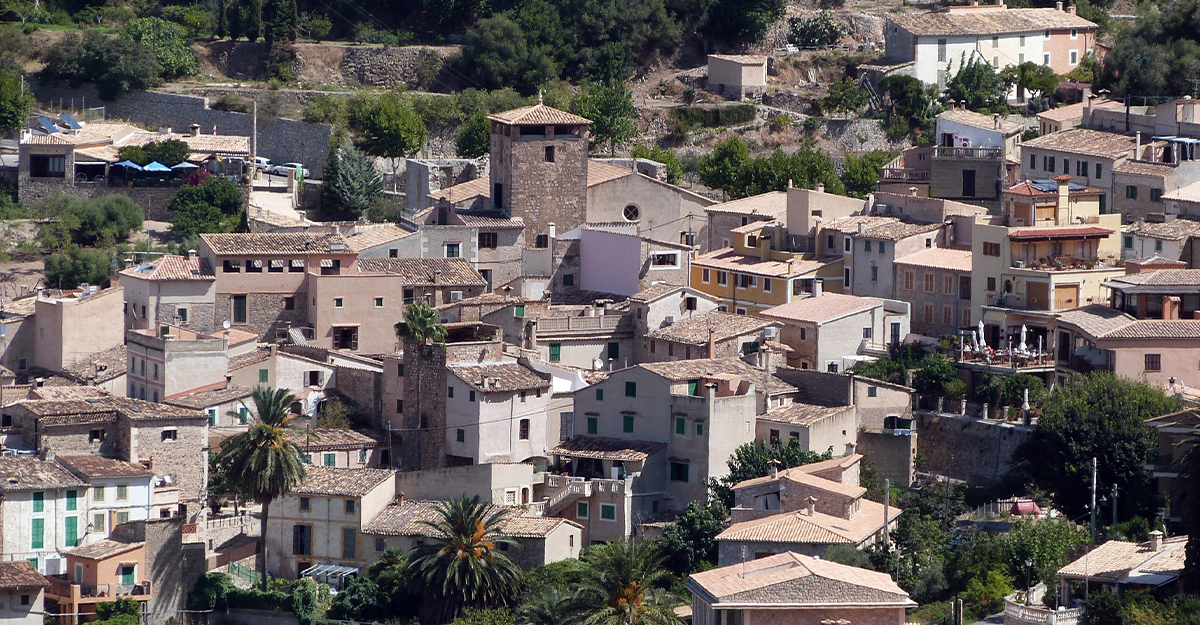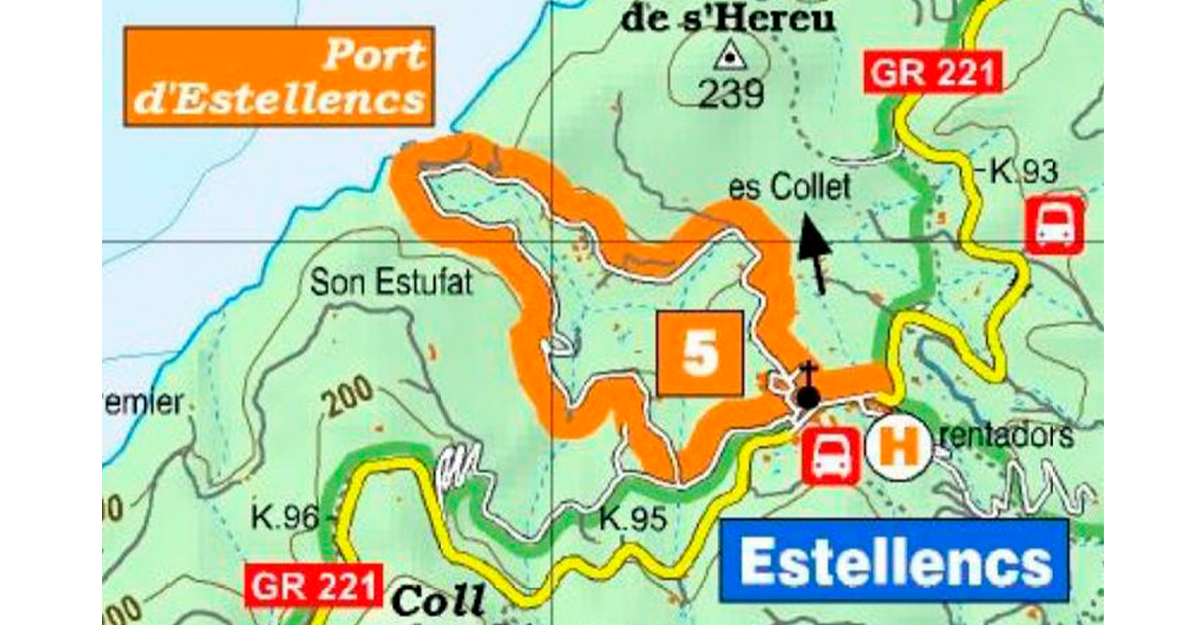 When you enter the village from Banyalbufar, an old public washing place (1) can be seen whose water comes from Ull de s'Aigua in Son Fortuny estate, a spring which also supplied water to two flour mills. When you reach Plaça de la Constitució, standing in the square is the church (2), with a defensive tower now used for the church bells. A 16th century tower, Torre d'en Telm Alemany (3), rises up beside Plaça des Triquet square. Cobbled streets lead to Camí de la Mar, the road to the port (4). This is a sheltered harbour with a boathouse, formed by the action of S'Aigua and En Miquelet torrents. To return, an alternative route–Camí des Port–can be taken, which reaches the village close to the little cemetery.
The Dry Stone Route GR 221 passes through the municipality of Puigpunyent with the section of Calvià - Estellencs. All the updated information at https://caminsdepedra.conselldemallorca.cat/-/variant-c-calvia
In order to use the GPS track you must have installed an application that reads this type of files, such as Wikiloc, Tracklia, Geo Tracker o GPX Viewer.
---
Related information
Track GPX de la ruta de la vila d'Estellencs

Download
Serra de Tamuntana Consortium
Contact
General Riera, 113, Palma
(+34) 971 219 735
serradetramuntana@conselldemallorca.net