Escorca: path of ses Voltes and Galileu ice stores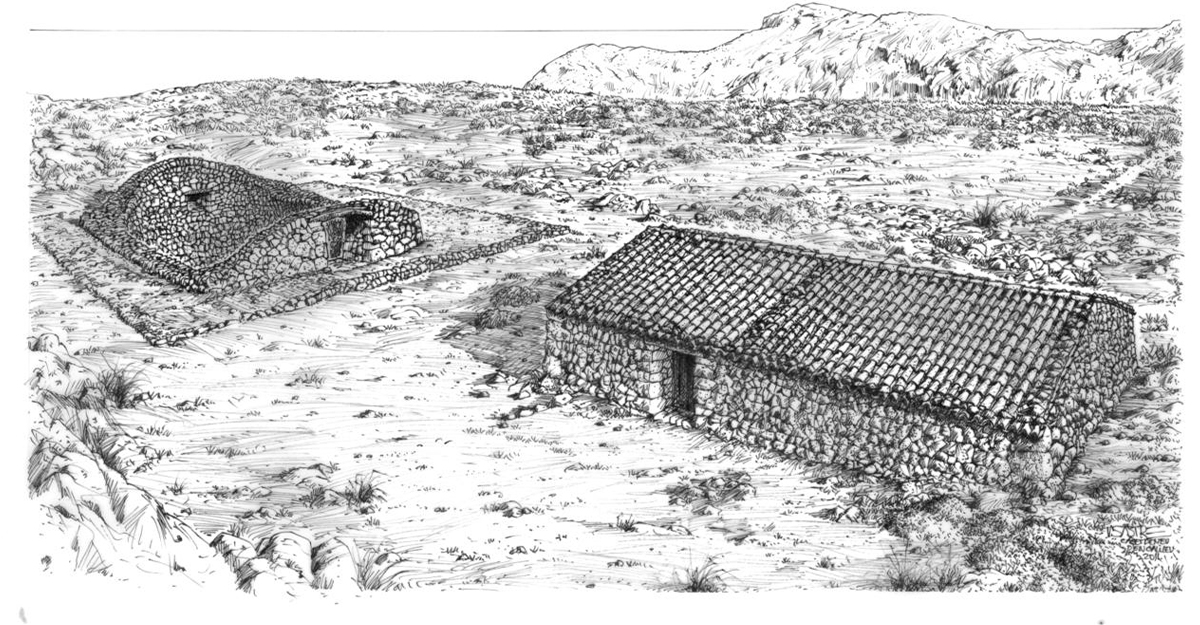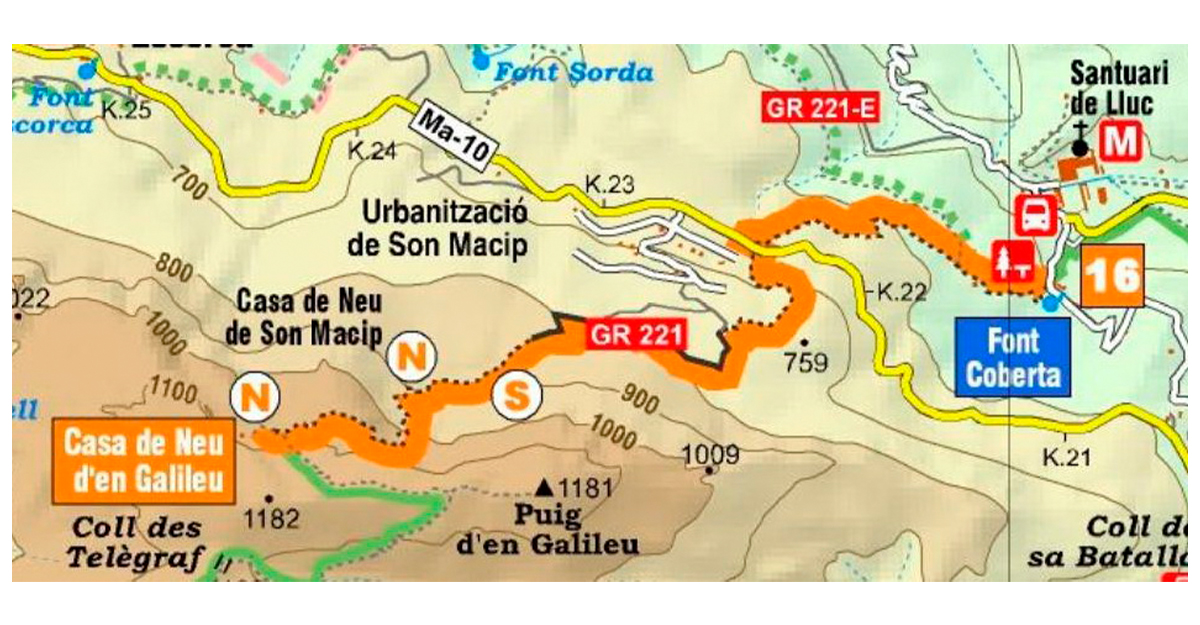 Font Coberta stands at the meeting point of the GR 221 hiking route from Tossals Verds and the GR 222 route from Caimari, formerly known as Camí de ses Creus (the Path of the Crosses). A path leads up from Font Coberta to the ice stores on Puig d'en Galileu, a 1,181-metre-high peak with views of most of the surrounding countryside. Ses Voltes is a cobbled track that winds up for 600 metres, passing Son Macip, a pit used to store snow, before finally reaching En Galileu Ice Stores, restored by the Consell de Mallorca. Puig Massanella-Galileu is the mountain with the highest number of ice stores in the whole of the Tramuntana mountains.
When it used to snow, day labourers would transfer the snow to these stone-lined pits, where it was stored until the summer. Ice from the mountains was a highly-prized commodity, used for medicinal and culinary purposes.
The GR 221 dry stone route passes through the municipality of Escorca on many stages. All the official information can be found at:
In order to use the GPS track you must have installed an application that reads this type of files, such as, Wikiloc, Tracklia, Geo Tracker o GPX Viewer.
---
Related information
Track GPX de la ruta del camí de ses Voltes i cases de neu d'en Galileu d'Escorca

Download
Serra de Tamuntana Consortium
Contact
General Riera, 113, Palma
(+34) 971 219 735
serradetramuntana@conselldemallorca.net