Deià: the village and Camí des Ribassos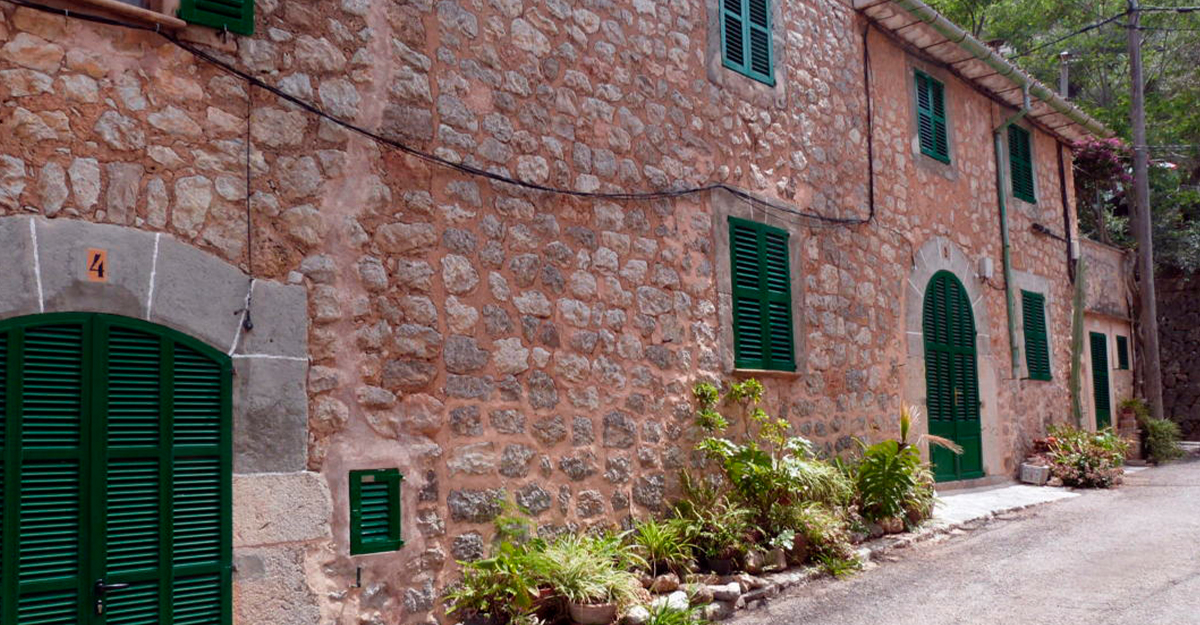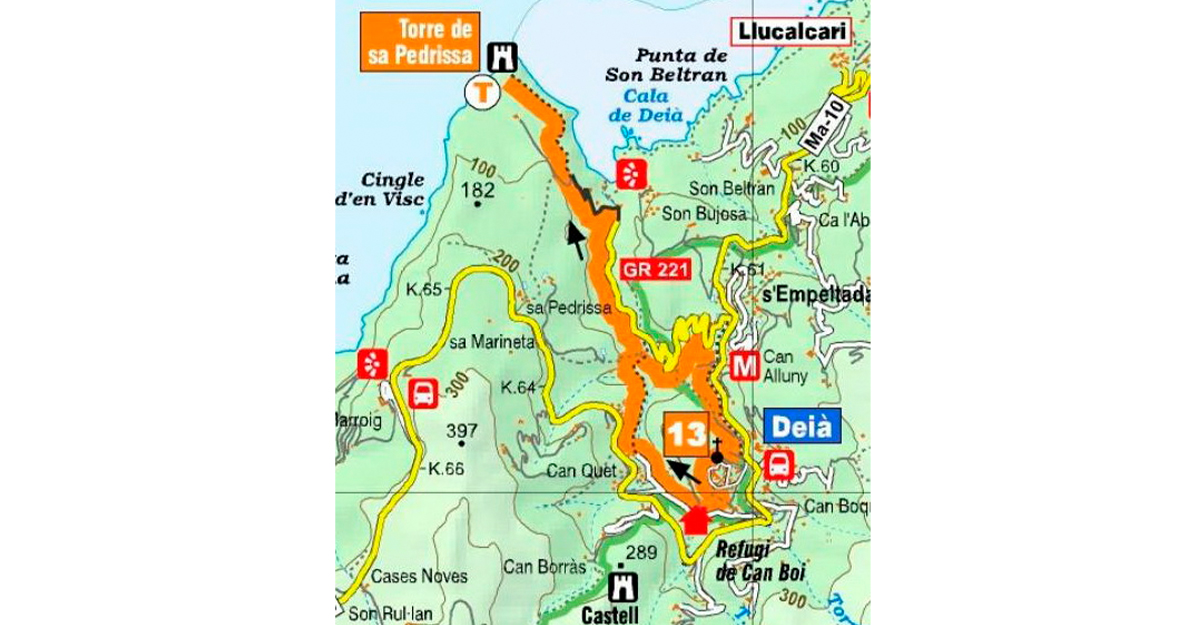 Can Boi, a mountain refuge with a fascinating olive oil press owned by the Consell de Mallorca, stands on the Dry Stone Route (GR 221) at a place called Es Clot. If you walk up Costa d'en Topa hill, amid the traditional architecture, you will pass scenes from the Stations of the Cross. Crowning the hill is the church and its famous cemetery, where the graves of some of Deià's illustrious residents can be found, like Robert Graves or painters Antoni Ribes and Antoni Gelabert. The Camí des Ribassos hike starts at Can Boi mountain refuge. Soon you will see the millrace of Can Jordi water mill and a public washing place. As you go down the terraced olive groves toward the bridge to the cove, you cross a track known as Camí de sa Pesta, which leads up to Sa Pedrissa, followed by the GR 221 hiking route which goes past Son Bujosa house to Sóller. When you get close to the cove, a track branches off to Sa Pedrissa tower on Deià headland. If you return along the Ma-10 road, you reach Ca n'Alluny, where Robert Graves lived.
The only section of the Dry Stone Route GR 221 open and signposted in Deià is stage 4. You will find all the updated information at https://caminsdepedra.conselldemallorca.cat/-/etapa-4-can-boi-muletta
In order to use the GPS track you must have installed an application that reads this type of files, such as Wikiloc, Tracklia, Geo Tracker or GPX Viewer.
---
Related information
Track GPX de la ruta de la vila i el camí des Ribassos de Deià

Download
Serra de Tamuntana Consortium
Contact
General Riera, 113, Palma
(+34) 971 219 735
serradetramuntana@conselldemallorca.net