Rocky Castles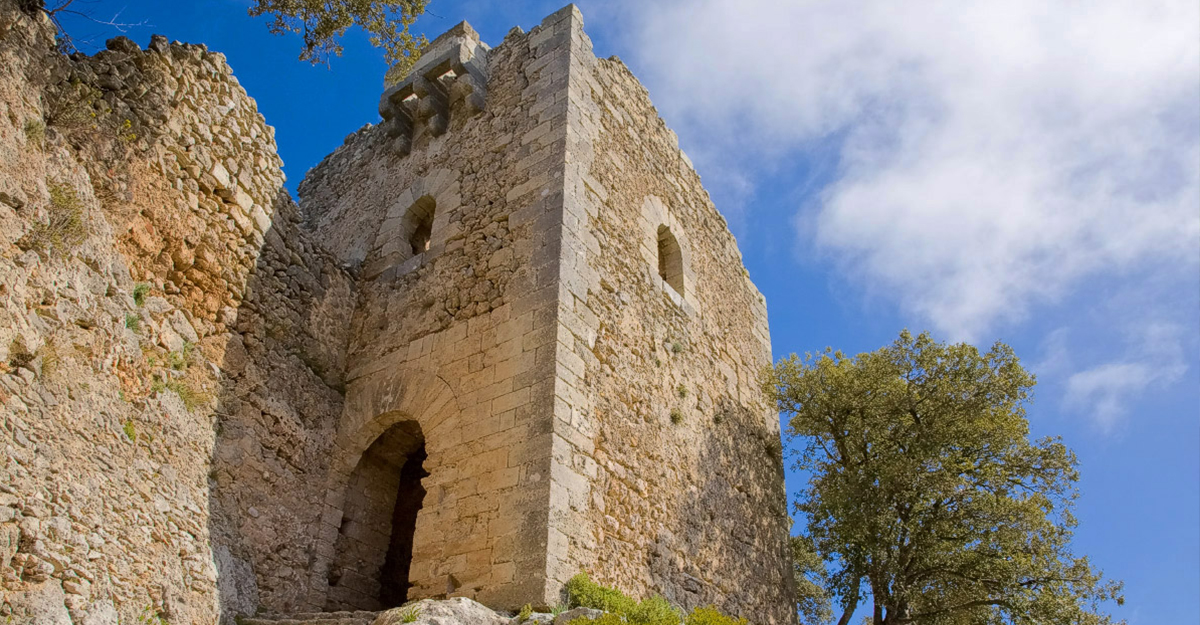 After the conquest by Jaume I, the lands of the Serra were shared out amongst the king, his knights and the Church, and new forms of territorial organization were established. To defend the island against possible attacks by Arabs, the Christians established a network of towers, lookout posts and castles. This was how the most important fortifications were consolidated - Castell de Rei (Pollença) and Castell d'Alaró, rocky castles set in key defensive positions which already existed during Roman times, and which the Muslims had turned into fortresses.
Centuries later these castles were used by the followers of King Jaume III of Mallorca to defend themselves from the invasion by Pedro IV of Aragon which led to the reintegration of the independent kingdom of Mallorca into the Catalan-Aragonese confederation
This fortress is outlined on the peak of Puig de Alaró, at an altitude of 822 m., where it was built taking advantage of the rocky crag's natural inaccessibility. From the top one can see the whole of the Pla de Mallorca area, from the bay of Alcudia to the bay of Palma, which explains why it was a key position for controlling the Serra de Tramuntana. In the 10th century the indigenous population resisted the Muslim invasion for more than eight years here, and in the 13th century it was the Arabs who resisted the Catalan siege in this same enclave.
This isolated fortress lies north of Pollença and dominates the landscape from a height of 500 m. whilst the sea crashes against inaccessible vertical cliffs at its feet. It was here that the Arabs resisted the push of the Christian troops for seven years, after which it passed into the hands of King Jaume I. In the 16th century it was used as a lazaretto for quarantining people who may have been infected with the plague, and afterwards it became part of the watchtower network.
Serra de Tamuntana Consortium
Contact
General Riera, 113, Palma
(+34) 971 219 735
serradetramuntana@conselldemallorca.net