Campanet: Fonts Ufanes natural monument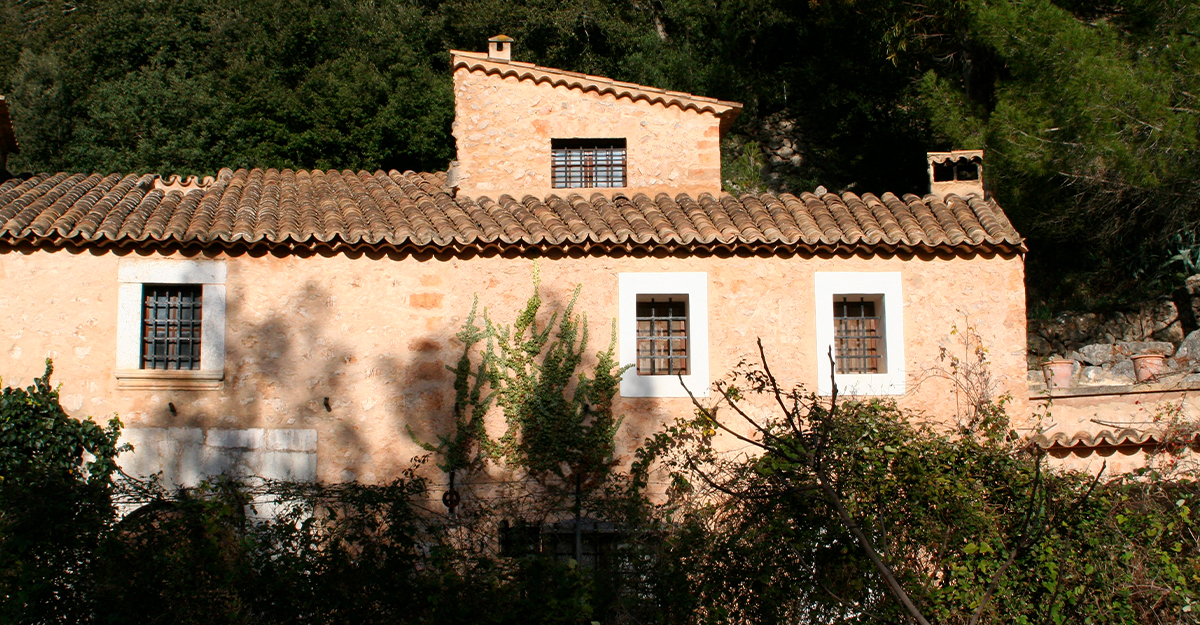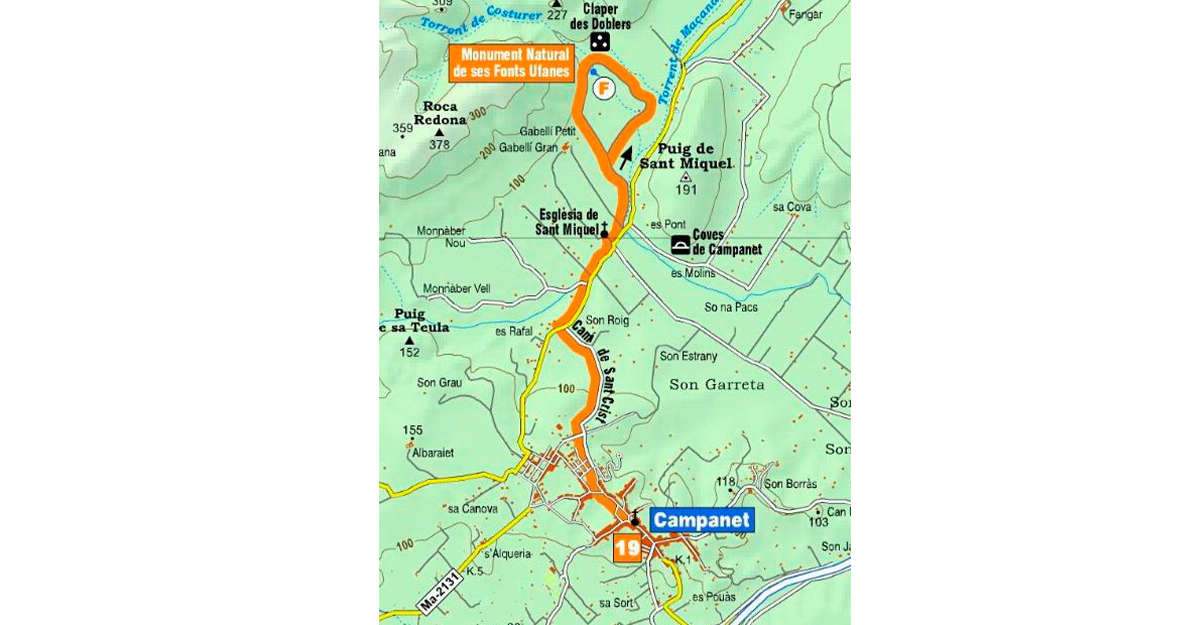 To the north of Campanet are Son Estrant spring and its hillside terraces. Sant Miquel Oratory can be reached by travelling down an old track called Camí del Sant Crist, past Son Estrant spring and Son Roig estate. Along this route, at the foot of the mountain, the old rural estates of Santiani, Monnàber and Gabellí can be seen. As with other estates like Son Garreta or Fangar, their owners wielded considerable power and influence.
Following the torrent, you come to Sant Miquel Church, built on the site of former churches, as was the custom when new settlers arrived. The parish dates back to 1248. Close to Pont Gros bridge is an old waterwheel and the entrance to Gabellí Petit public estate: the site of Fonts Ufanes, a spring now declared a natural monument. The track passes close to the estate house and reaches a depression known as Comellar de Teló, where copious amounts of water come gushing up sporadically from Fonts Ufanes. Close by is a prehistoric talayot, Claper des Doblers, and charcoal makers' constructions.
The GR 221 dry-stone route does not pass through the municipality of Campanet. You can find all the updated information about this hiking route at https://caminsdepedra.conselldemallorca.cat/ruta-pedra-en-sec-gr-221
In order to use the GPS track you must have installed an application that reads this type of files, such as Wikiloc, Tracklia, Geo Tracker or GPX Viewer.
---
Related information
Track GPX de la ruta del monument natural de les fonts Ufanes de Campanet

Download
Serra de Tamuntana Consortium
Contact
General Riera, 113, Palma
(+34) 971 219 735
serradetramuntana@conselldemallorca.net