Calvià: Es Capdellà and Galatzó public estate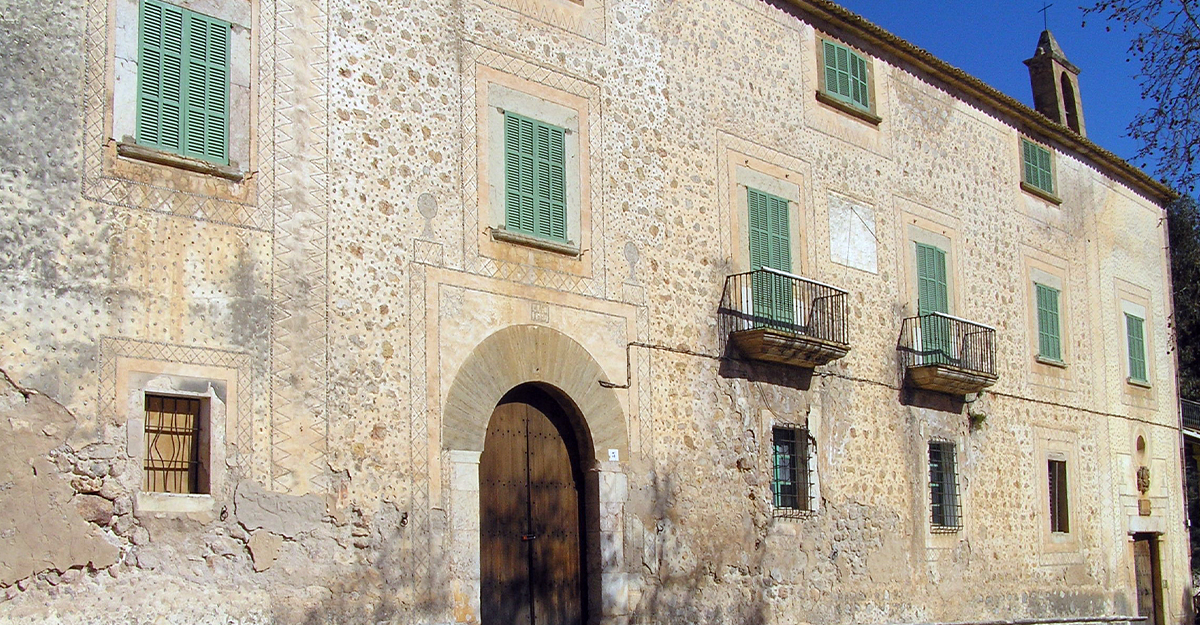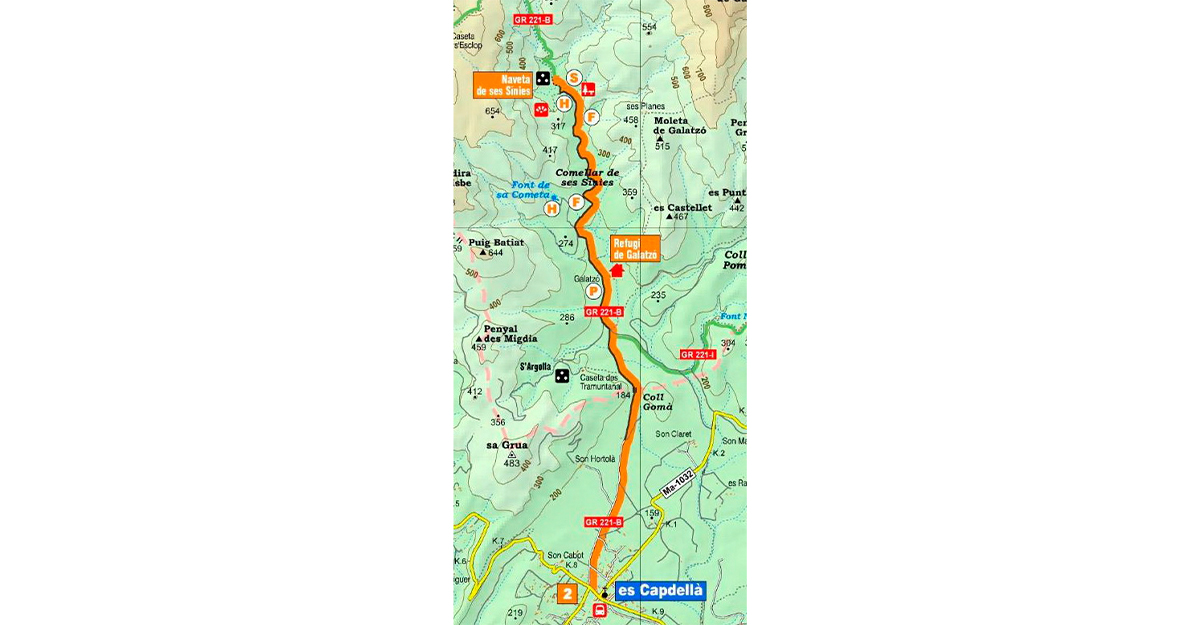 The village originated at the end of the 17th century, when some labourers settled in the estates near the crossroads of the Peguera, Andratx-Calvià and Galatzó roads. Along the latter road, passing through Coll Gomà, you reach the valley and the houses of Galatzó. In the 18th century they belonged to Comte Mal, Ramon Safortesa, who, according to legend, still appears on a black horse to redeem himself. The large front, decorated with small stones, features an external doorway leading to the cloister, where you can visit the oil mill and the chapel doorway. A system of water mills and wash houses dominates the orchard area. The Ses Sínies itinerary contains a series of ethnological constructions: the fountain of sa Cometa, the ovens of Cal de na Llaneres, barracks and charcoal silos, and the naveta and Pou de ses Sínies.
The Dry Stone Route GR 221 passes through the municipality of Calvià in two sections:
In order to use the GPS track you must have installed an application that reads this type of files, such as Wikiloc, Tracklia, Geo Tracker o GPX Viewer.
---
Related information
Track GPX de la ruta Es Capdellà i finca pública de Galatzó de Calvià

Download
Serra de Tamuntana Consortium
Contact
General Riera, 113, Palma
(+34) 971 219 735
serradetramuntana@conselldemallorca.net