Calvià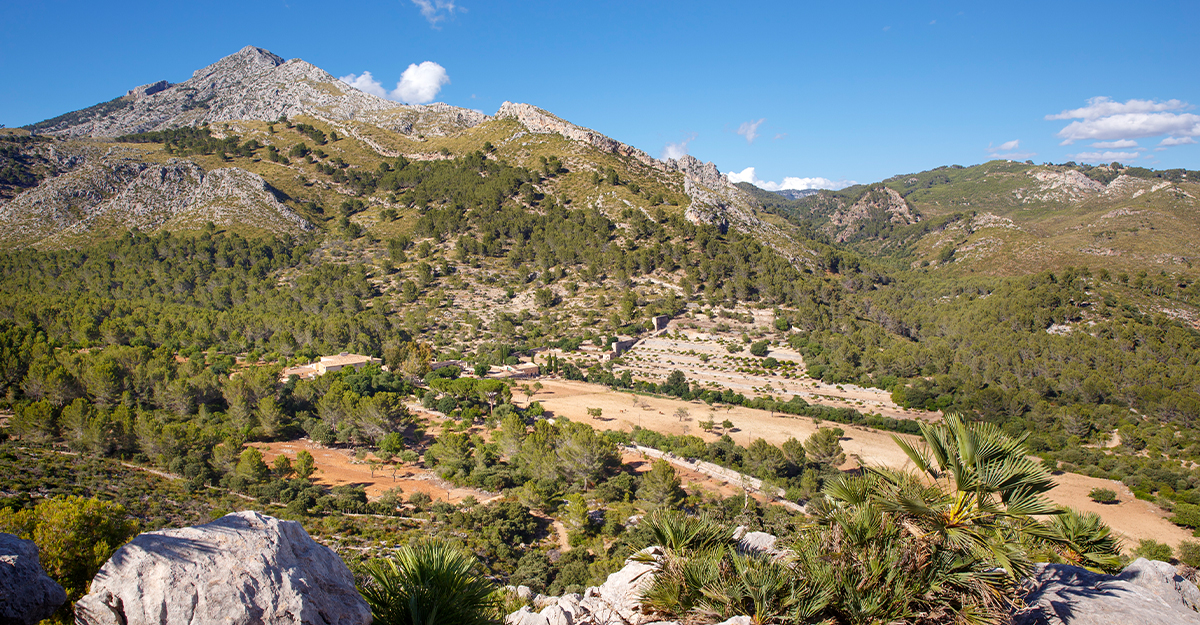 Famous for its tourism infrastructures, which are concentrated in Peguera and Magaluf, inland Calvià nevertheless exudes serenity and cosmopolitanism, imported by foreigners who have settled here. On the highest point stand the church of Sant Joan, the rectory and an observation deck with good panoramic views. Around 2 km away lies the placid village of Es Capdellà, silhouetted on Es Galatzó.
Along the Galilea road we come to the possessió (rural estate) of Galatzó, where the myth of the Comte Mal survives, an evil count condemned to roam through the centuries on a horse of fire.
Inhabitants
51.710
Weekly market
Monday in Calvià center, Tuesday in Peguera, Friday in Son Ferrer and Saturday in Santa Ponça.
---
Serra de Tamuntana Consortium
Contact
General Riera, 113, Palma
(+34) 971 219 735
serradetramuntana@conselldemallorca.net