Banyalbufar: Camí des Rafal & Planícia estate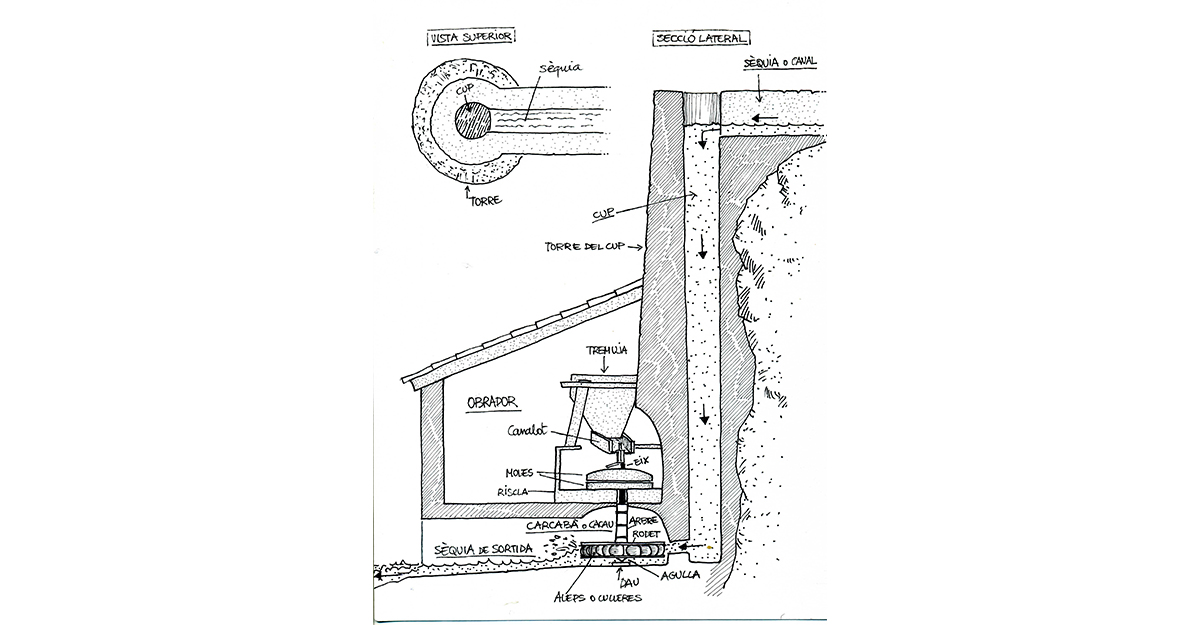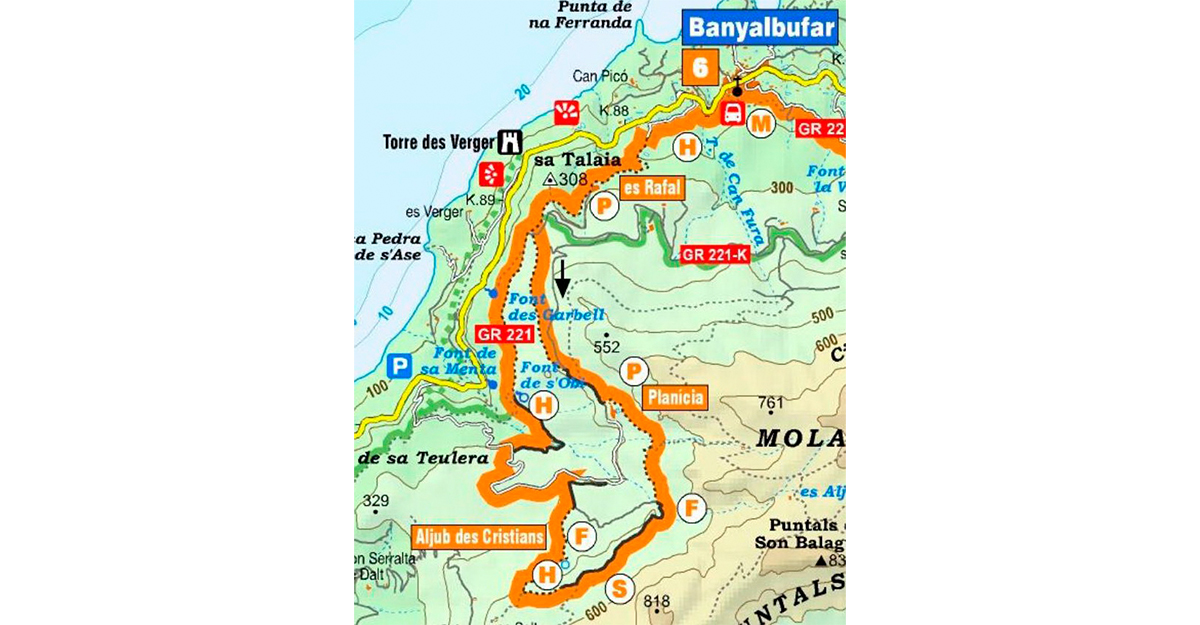 From the parking located at km 87.3 there is a signpost that marks the path of sa Costa (GR 221) that connects with es Rafal and Planícia. After a stretch of ascent, there is an ingenious system of irrigation in disuse, with large sinks.
After the houses of sa Costa, terraces of support and a paved path trace the way to the old houses of Rafal, which integrate a defense tower. About 5 minutes later we leave the GR 221 and turn left. Follow the GR 221.3 for a few meters to the junction with the old road, where we go right towards the large houses of Planícia, which dominate a vast horizon to the west.
We follow the facade to the right until we find some signs that lead us down some steps to the back of the houses. Pass a barrier, enter the majestic oak grove and, at the next junction, go straight ahead following the route of the cistern des Cristians. After passing by this important water reservoir, very useful for the charcoal and sugar cane workers who inhabited the forest of Palnícia, the path takes us to a paved road that we take to the left. We cross two barriers and, five minutes after the second, we turn right along the route of the fountain of s'Obi bordering ancient olive trees. A few meters beyond a hut and, past the eye of the fountain, we take the GR 221 to the right that takes us back to Rafal and Banyalbufar.
Stage 2 of the Dry Stone Route GR 221 passes through the municipality of Banyalbufar. All the updated information can be found at https://caminsdepedra.conselldemallorca.cat/-/etapa-2-estellencs-esporl-2
In order to use the GPS track you must have installed an application that reads this type of files, such as Wikiloc, Tracklia, Geo Tracker o GPX Viewer.
---
Related information
Track GPX de la ruta del camí des Rafal i Planícia de Banyalbufar

Download
Serra de Tamuntana Consortium
Contact
General Riera, 113, Palma
(+34) 971 219 735
serradetramuntana@conselldemallorca.net